I feel like a jet-setter these days. A Greek Girl in Glasgow does not seem to be writing about Glasgow much! This post shows my last summer holidays of 2010. It was only 10 days but I managed to be in 3 different countries! We started with fig picking in Corfu….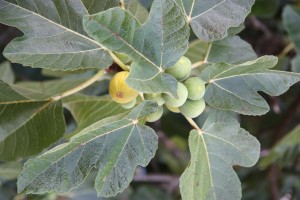 Then we rented a boat from Agios Stefanos and went around the beautiful beaches like Kerasia, Kouloura and smaller ones with no road access, and swam in the tropical green waters…absolut heaven!!!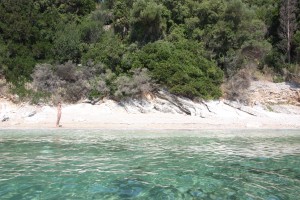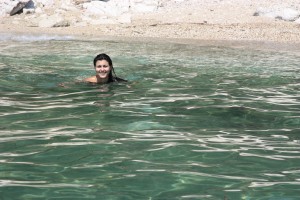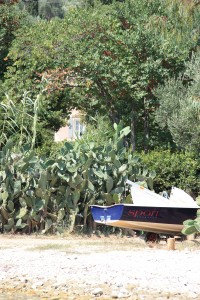 Then we flew to London and went to the Old Vic for the "Prisoner of the Second Avenue" play. It was excellent and although written many years ago, it was so interesting that it was talking about problems we face today. And then last bit was Verona and Bardolino on Lake Garda…
The above photo is of me at the opera Carmen at the Arena di Verona. It was absolutely fantastic production with around 150 musicians, live orchestra, horses and so on…The best production I have seen in my life. It was a warm evening and our friend Paul bought us summer fans or Ventalias. The next day I could not resist the shopping….a whole street full of winter fashion. I bought a winter coat from Max Mara!