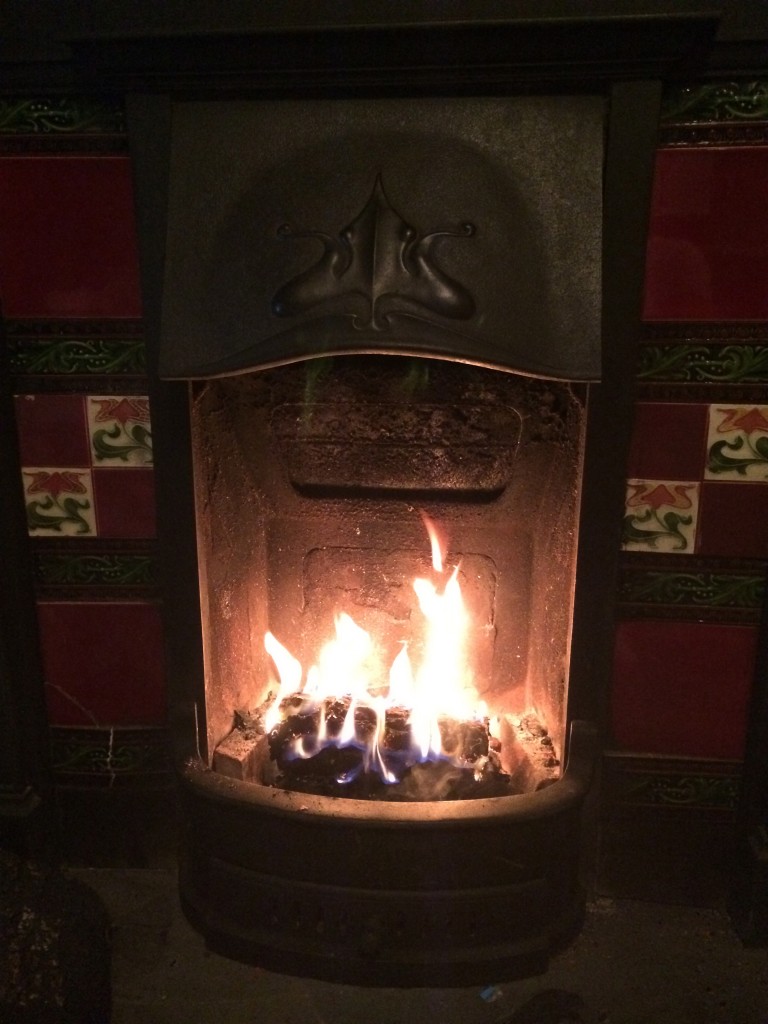 Merry Christmas to all! I am sure you have all been busy, seeing your loved ones and spending family time together. We have gathered around the fire (remember my mum is here for Christmas?), and allowed Scarlett to open her gifts: a magic tree beanbag from John Lewis, a pink ukulele, a Lego Little Mermaid, two goldfish (you know this already) and lots of kisses and cuddles…Mummy got a beautiful silver necklace from Nancy Smillie (photos to follow I promise!) from hubbie, a lovely leather bracelet from mummy, and lots of kisses and cuddles from Scarlett <3!
The previous night we thought we should dine light…Hot smoked salmon with warm potatoe salad, dill mayonnaise and herb leafy salad! We washed it down with a bottle of Chablis…ahhh bliss!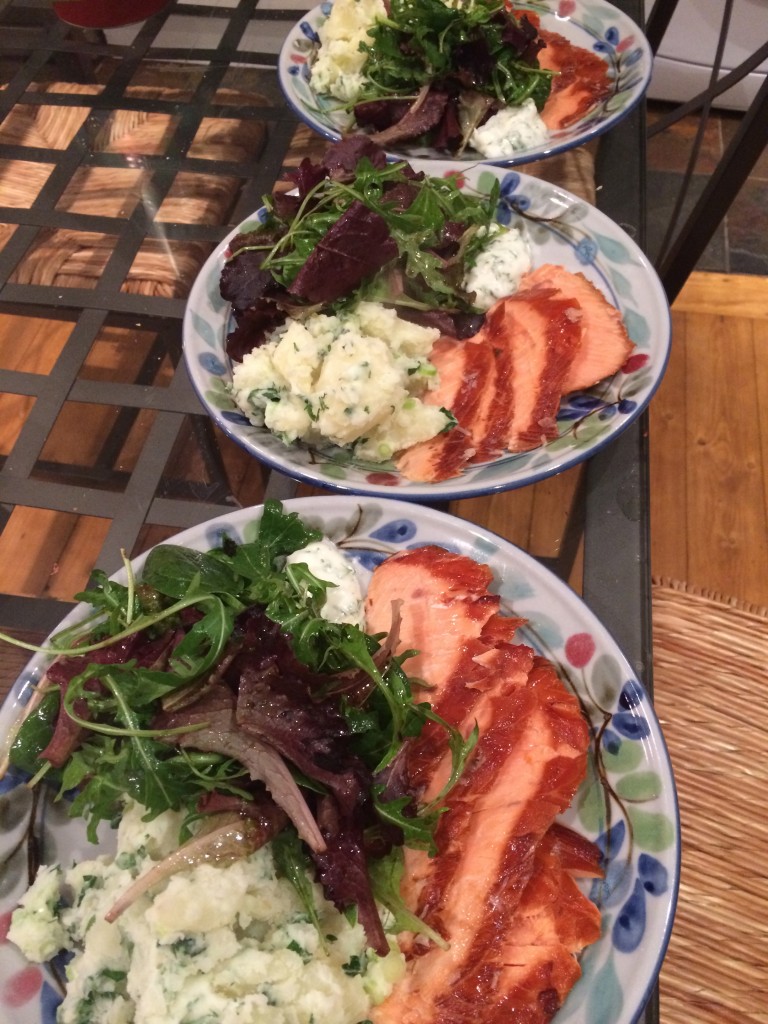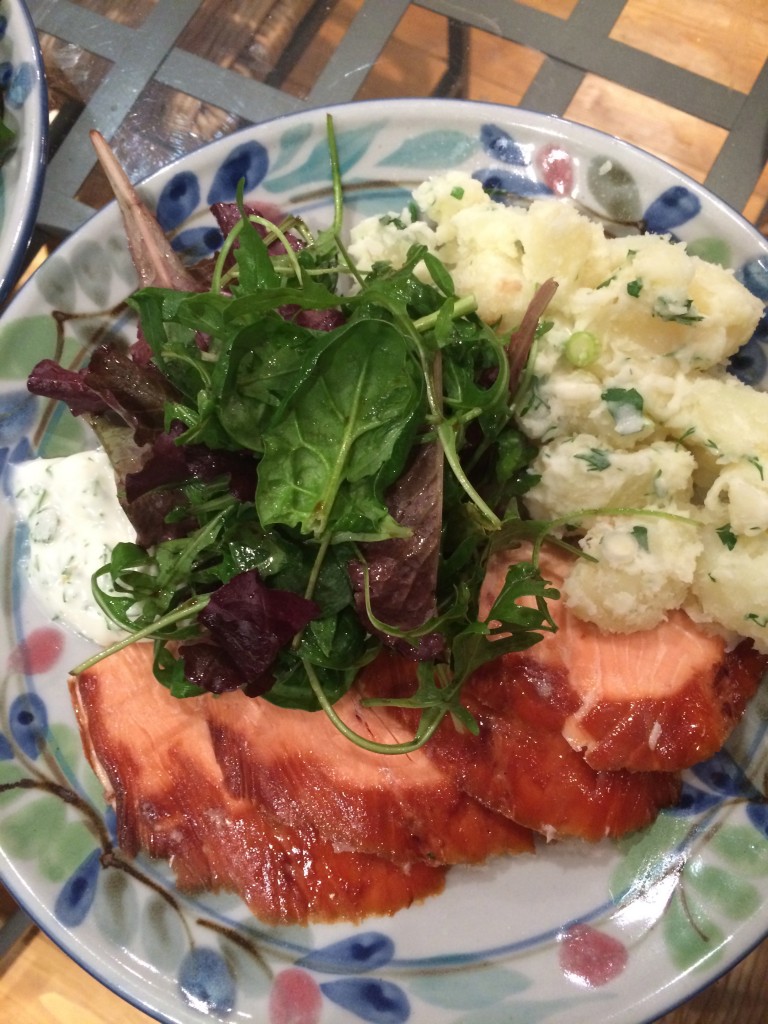 Christmas day finally arrived…And Scarlett started unpacking…It took her a while to get through the collection ;-)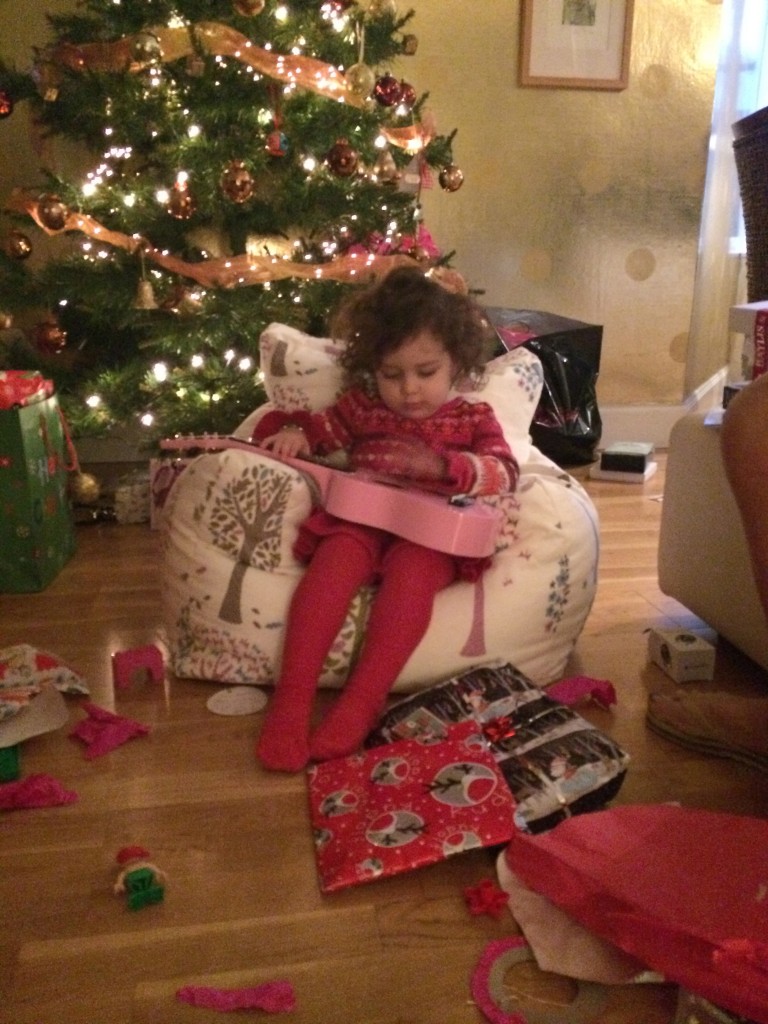 The goose was ready at around 4pm and Christmas dinner was served at 4.30pm. Not all alone of course, it came with its friends…lovely oven roasted potatoes, brussel sprouts with pancetta and chestnuts, sweet cooked red cabbage, and prunes soaked in Armagnac! For dessert we had Christmas pudding served with Christmas pudding Ice-cream from Nardini's on Byres Road. Now guys, please pay some attention here! This is by far the BEST, most delightful and uniquely flavoured ice-cream I have ever had. I cannot recommend this shop enough! The coffee is lovely too!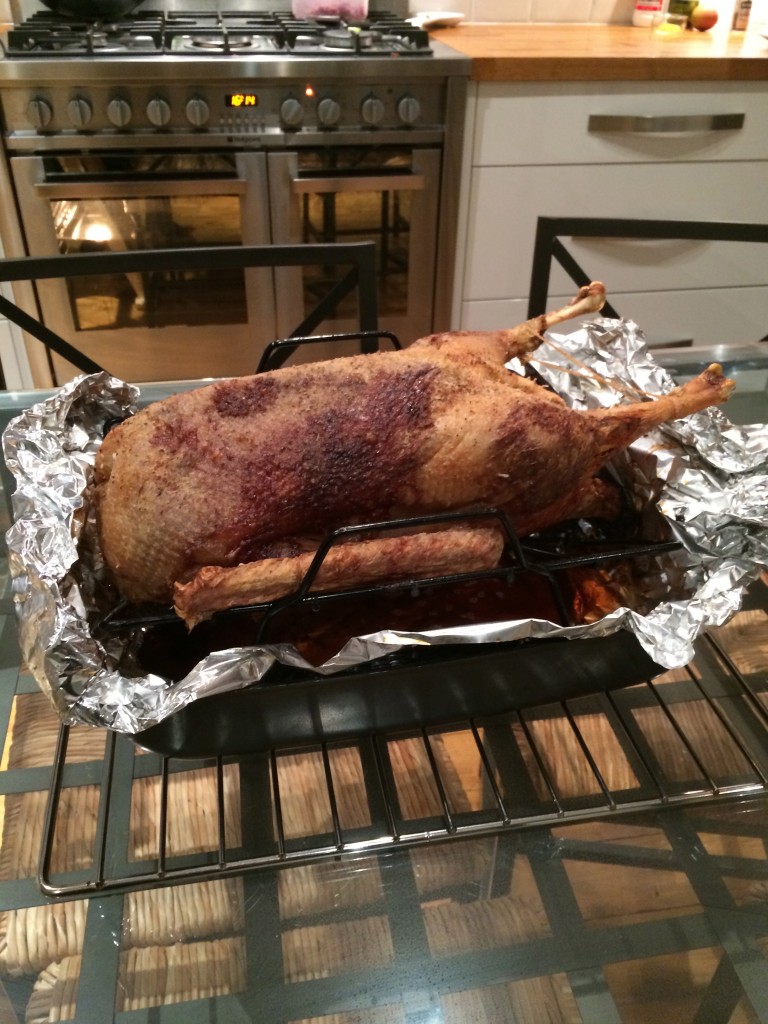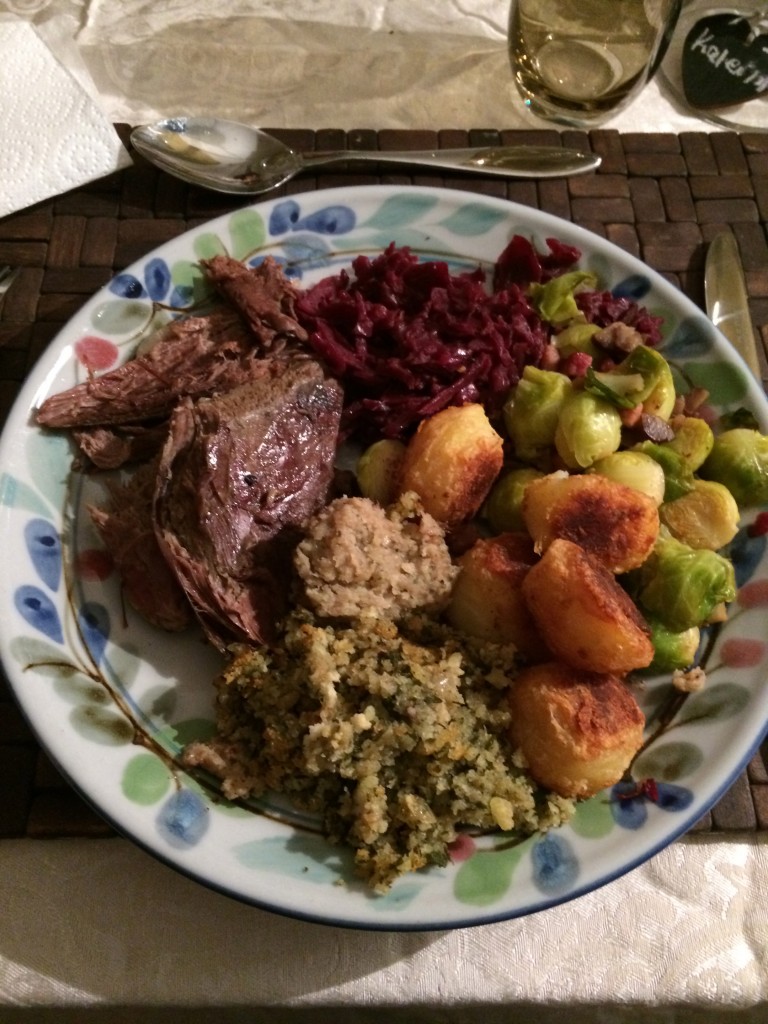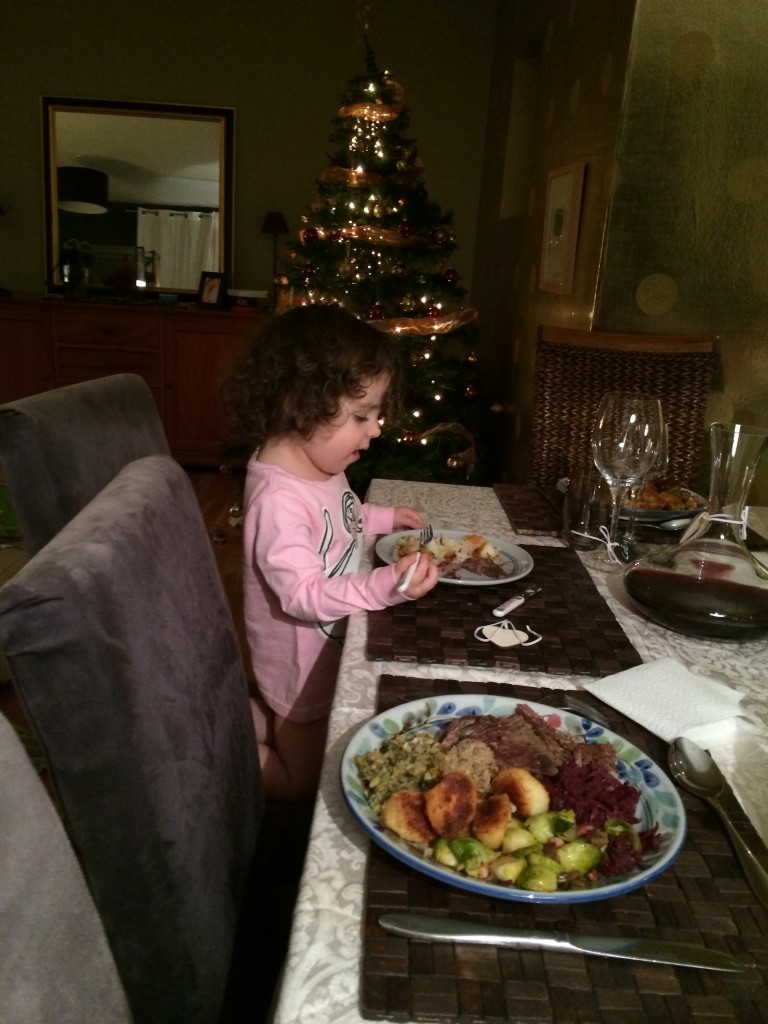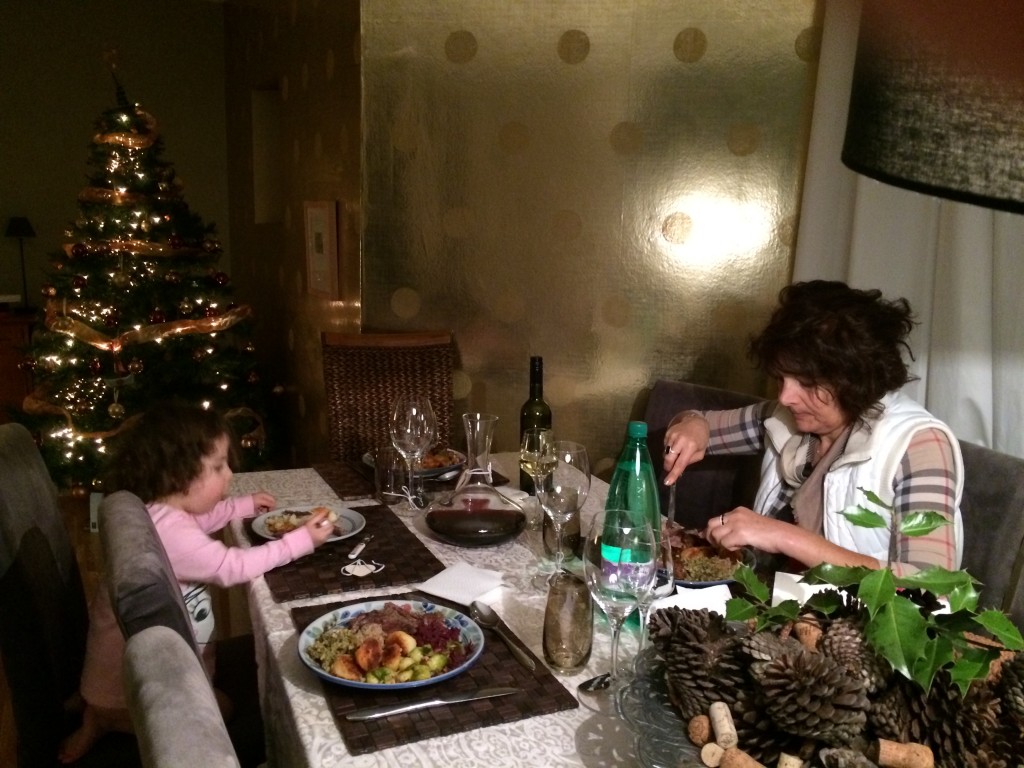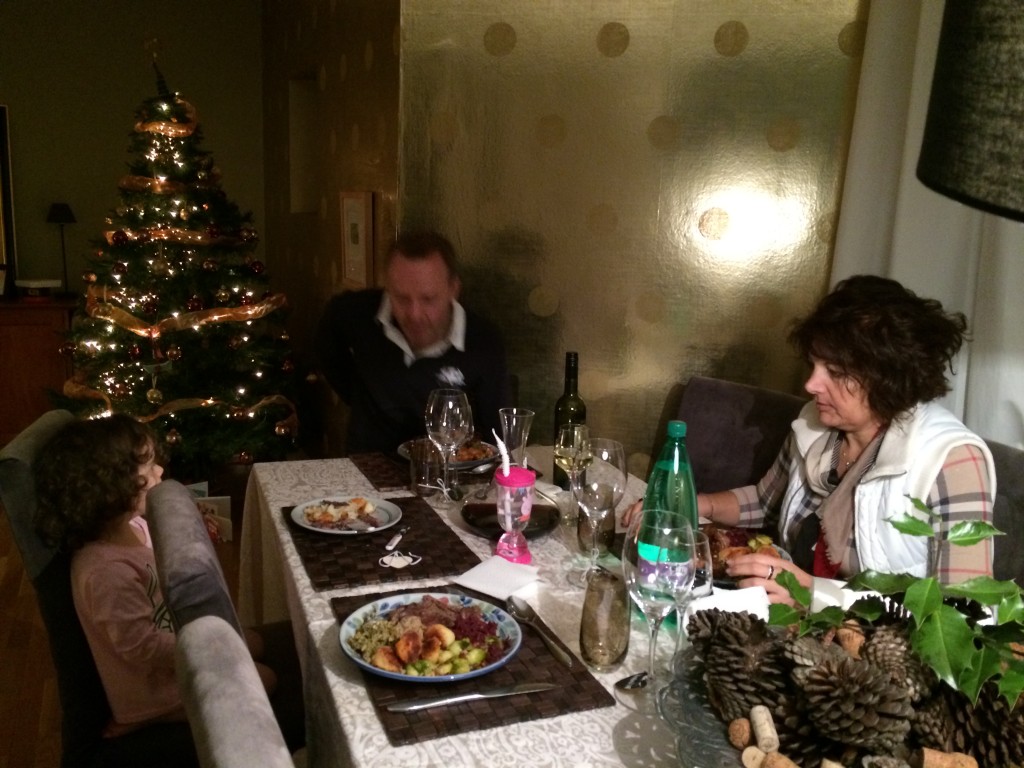 Boxing day was a lovely sunny day. So we went with Colin and Scarlett to Tinderbox (it was the only coffee shop open on Byres Road at 11am!). Scarlett chose a green cupcake…Colin chose a carrot cake…I can never resist a portuguese custard tart and Chai! Chai is so christmasy I believe!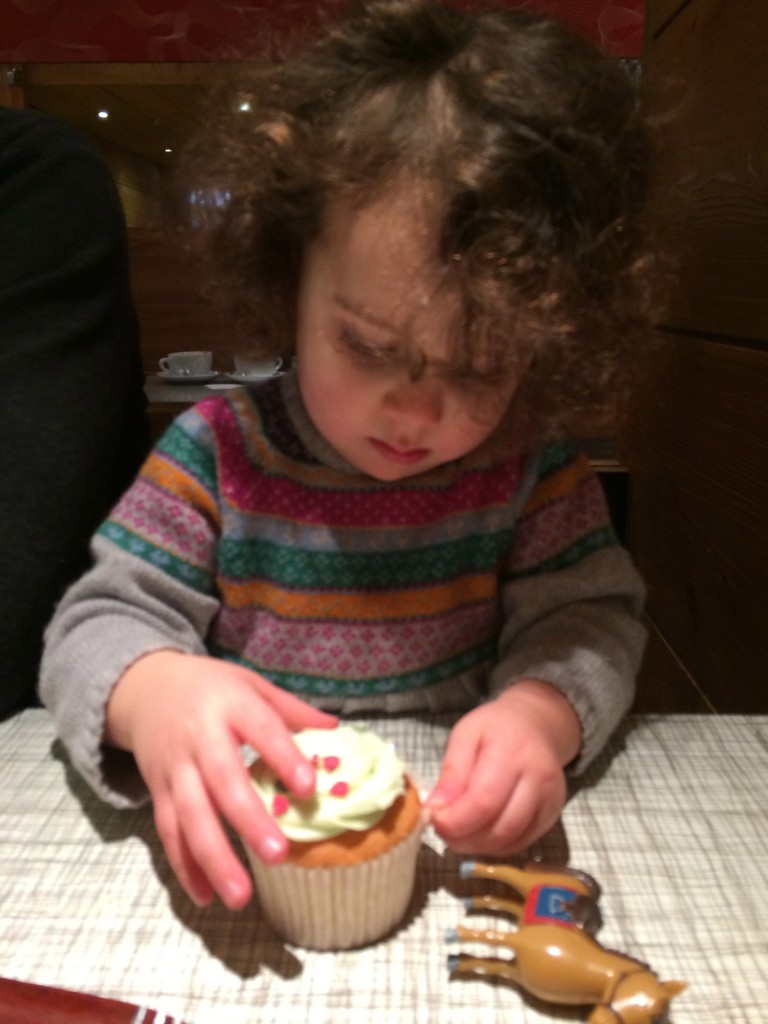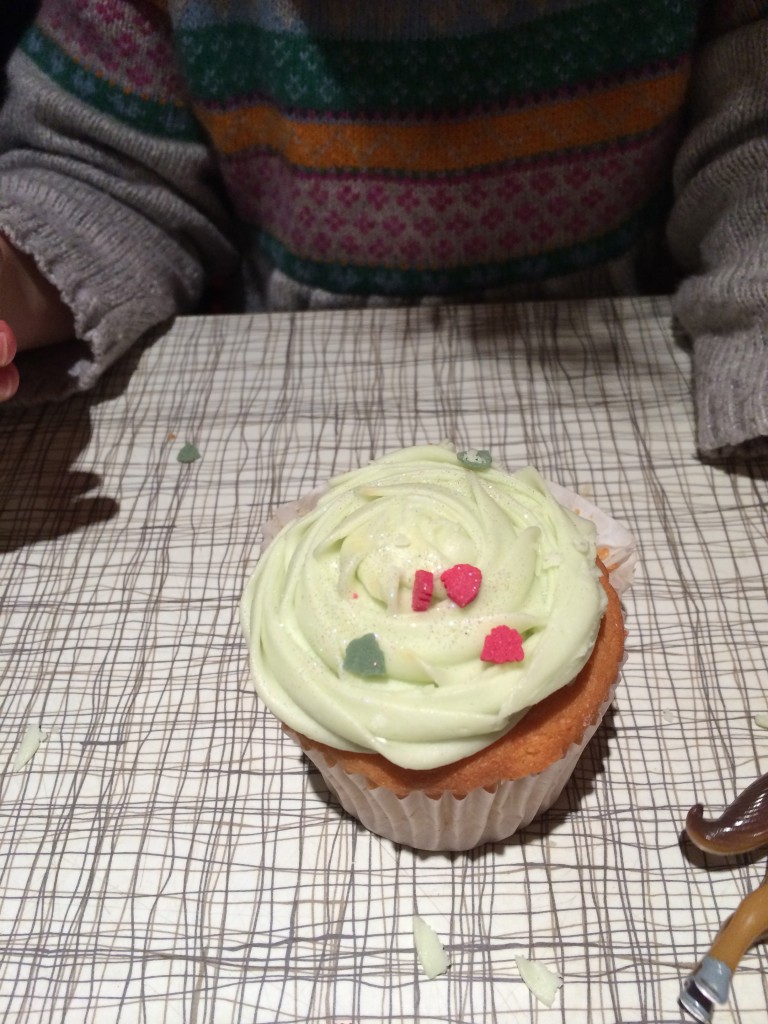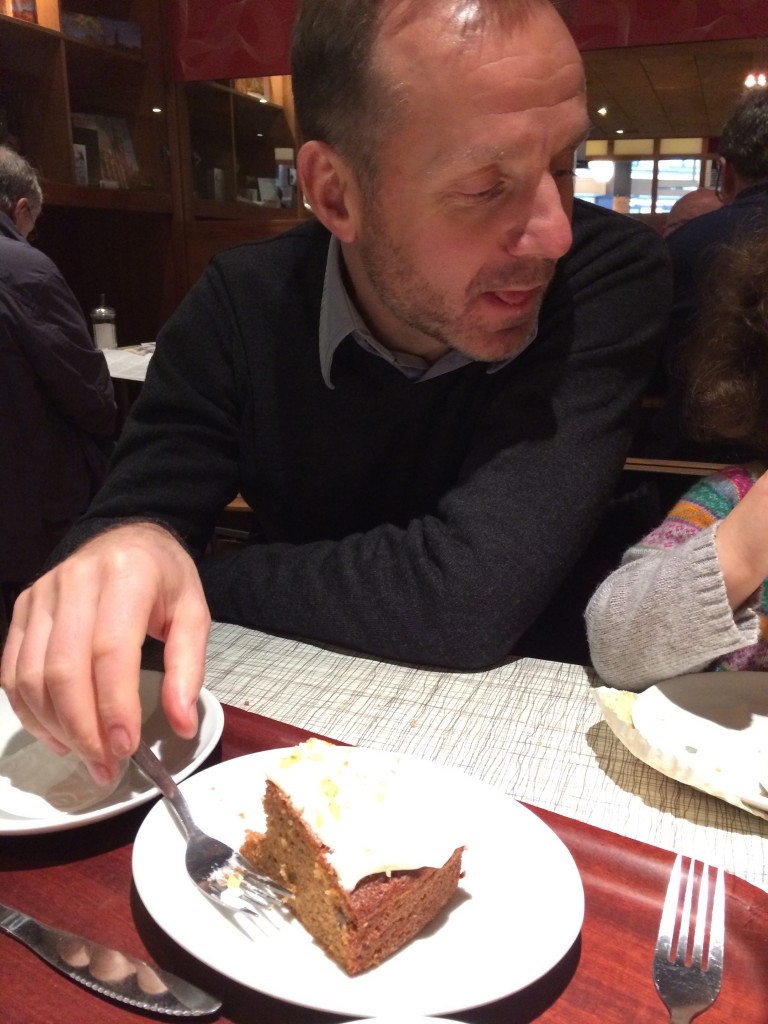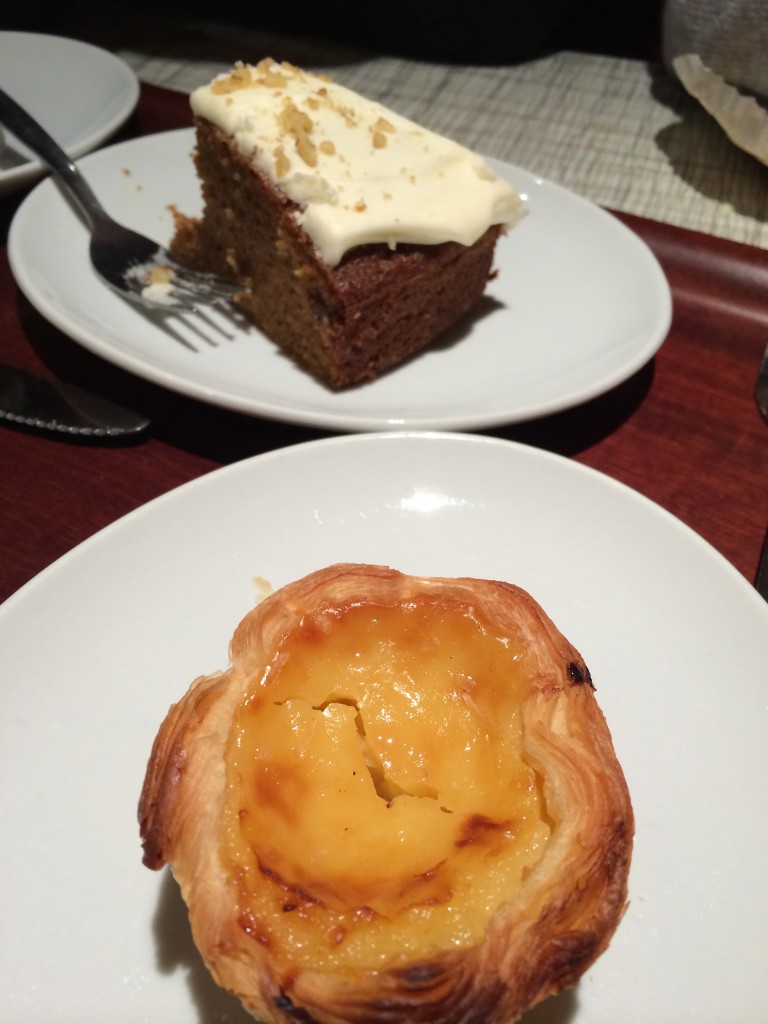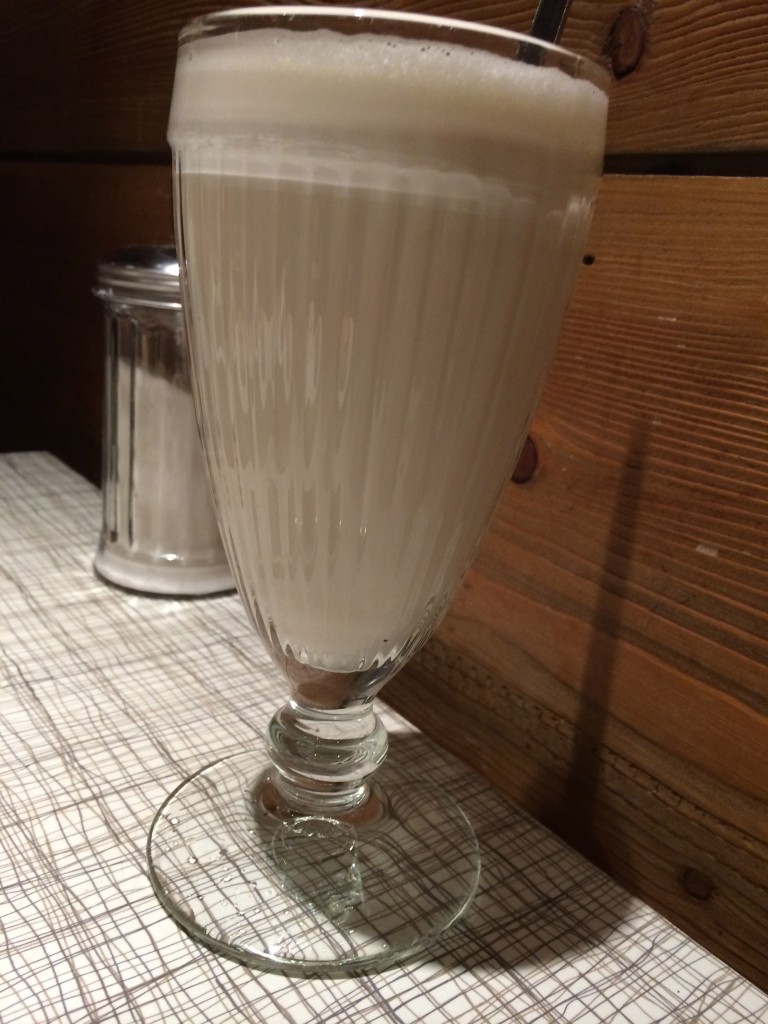 We took some selfies also! (I heard that this word was the accolade of Word of the Year by Oxford Dictionaries…so who am I to resist?) ;-P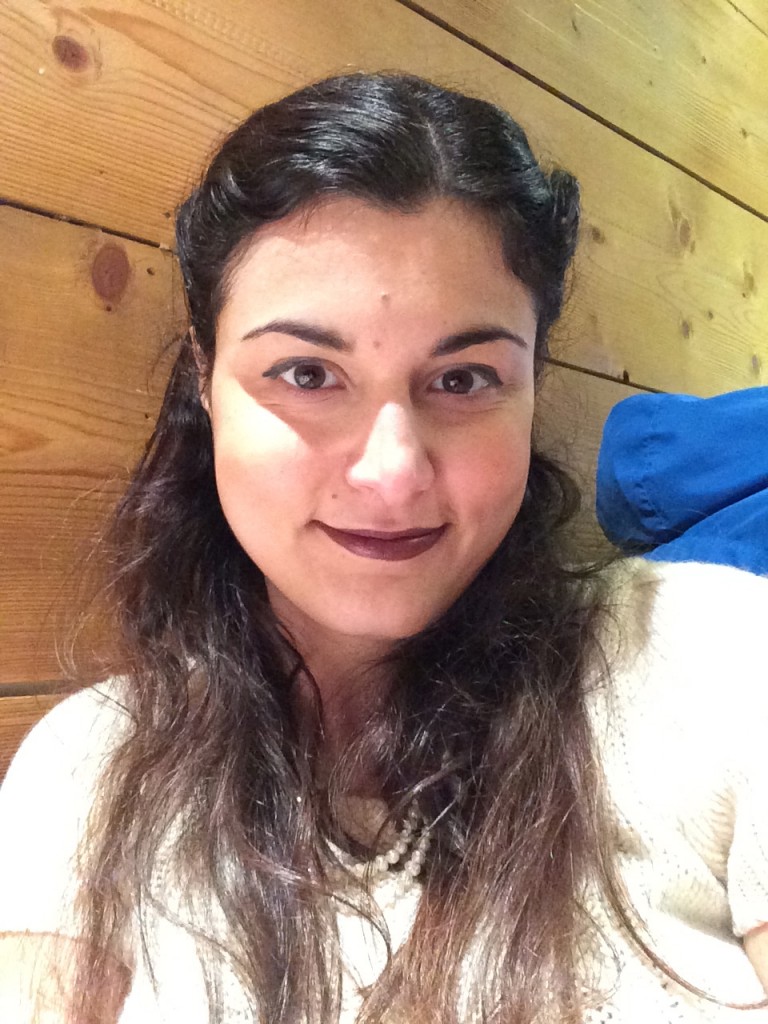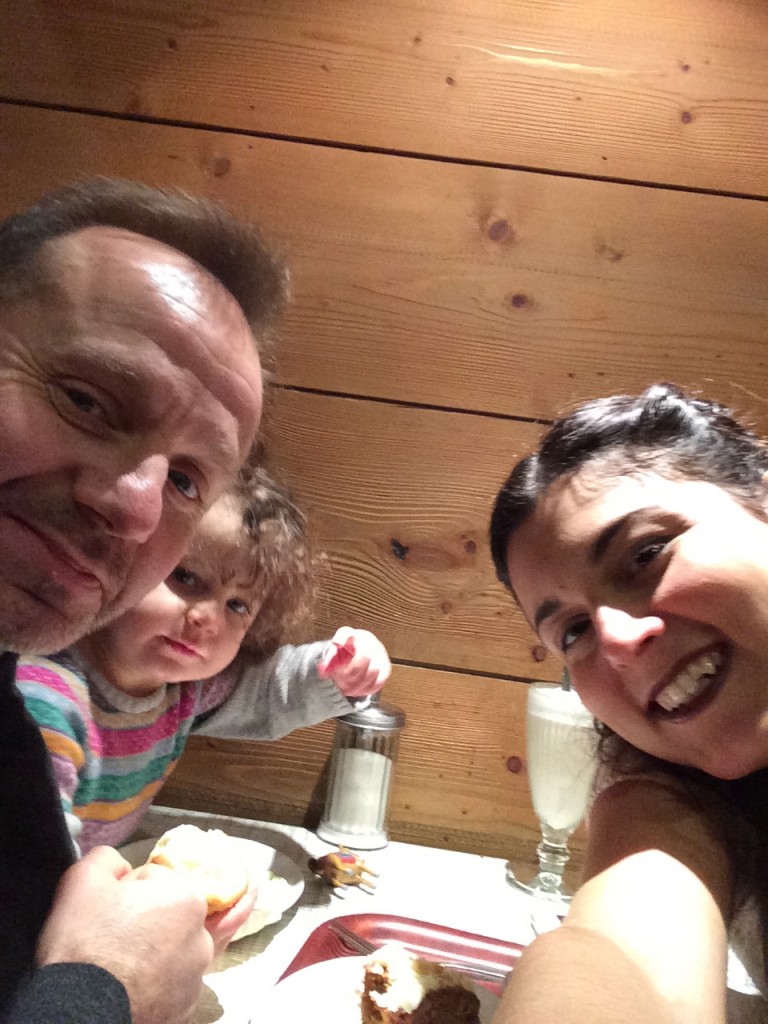 Merry Christmas everyone!
And as we say in Greek "Kai tou chronou" (Again next year)!