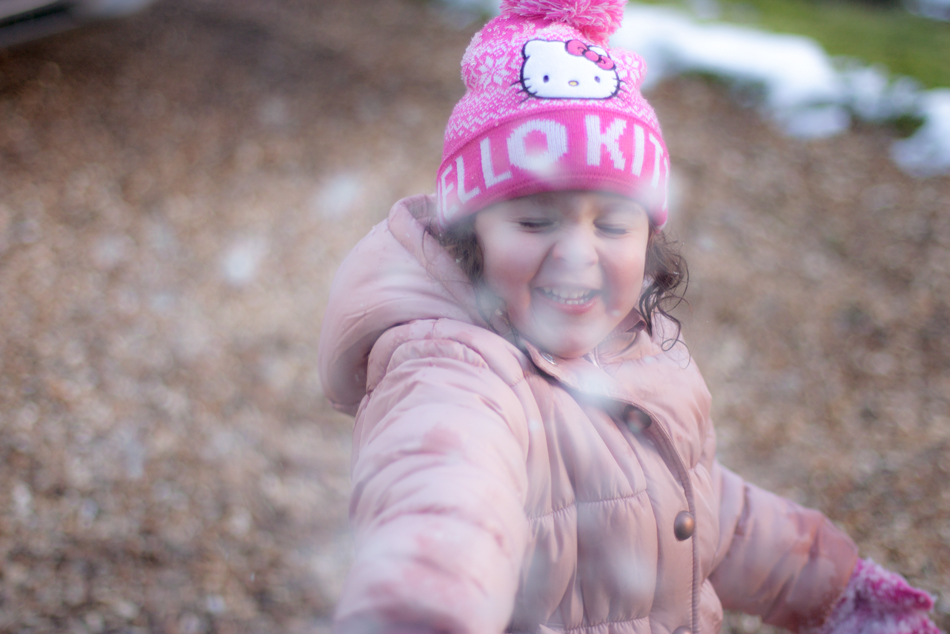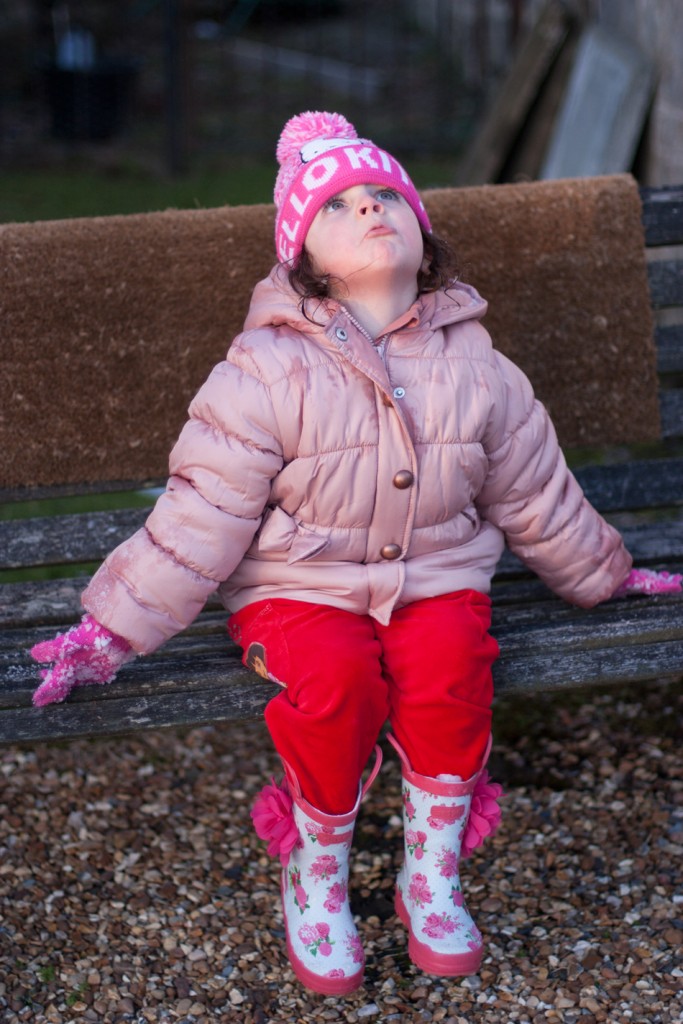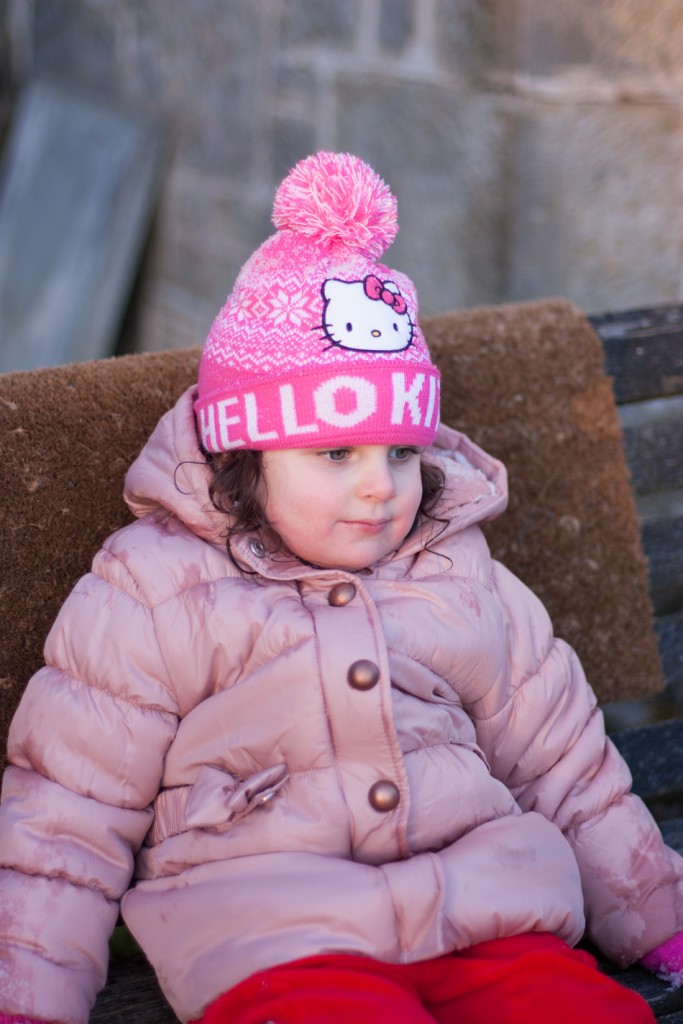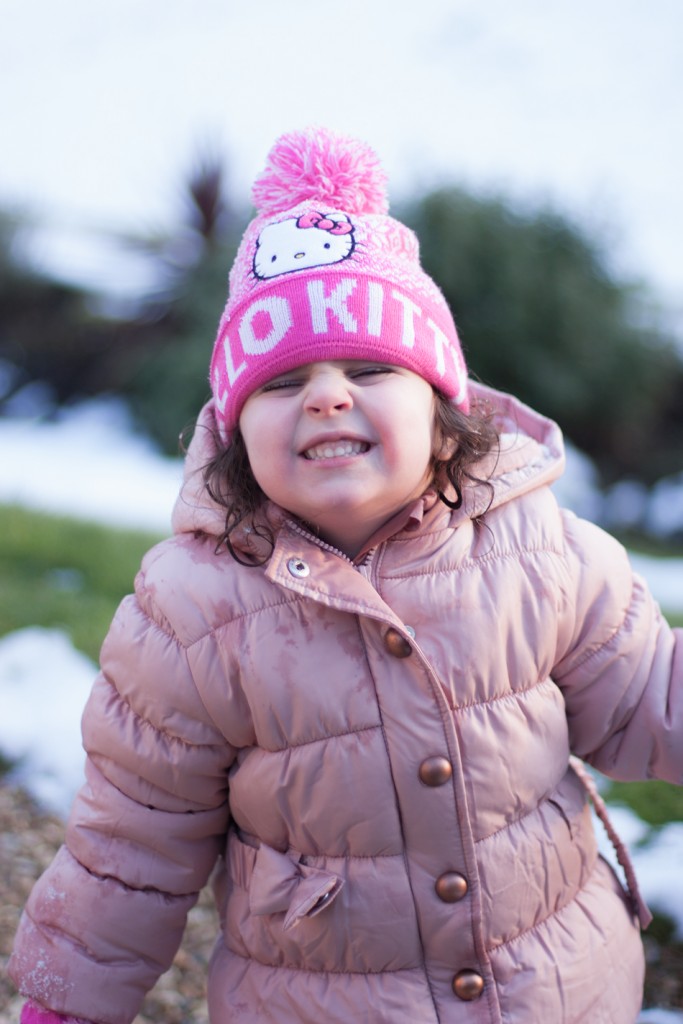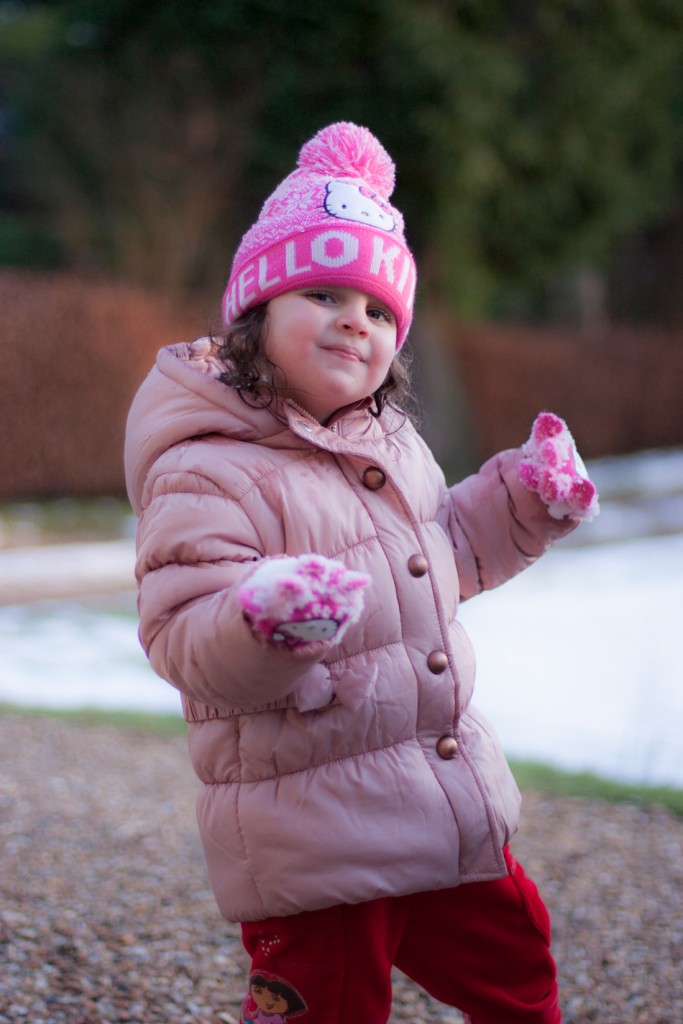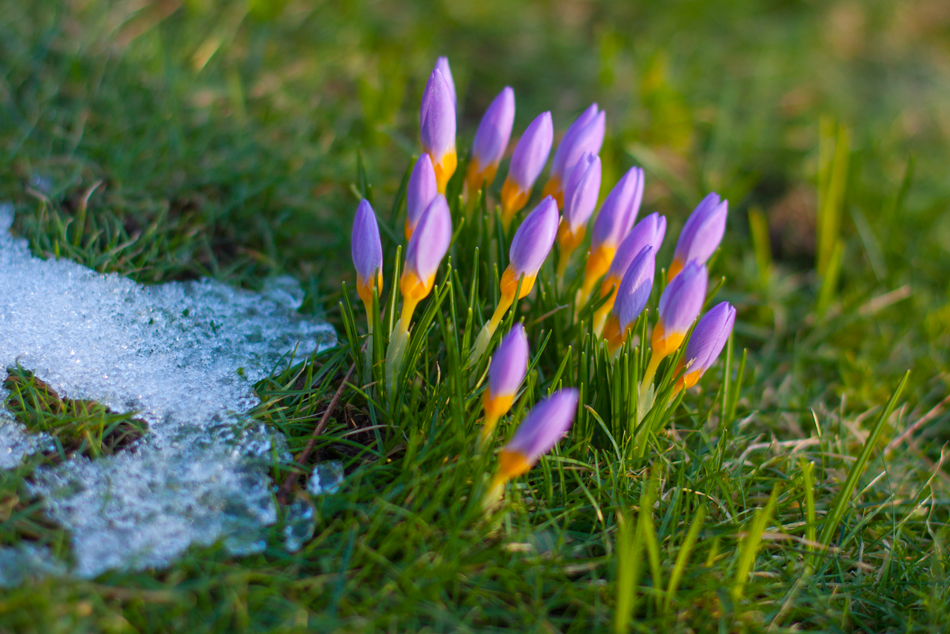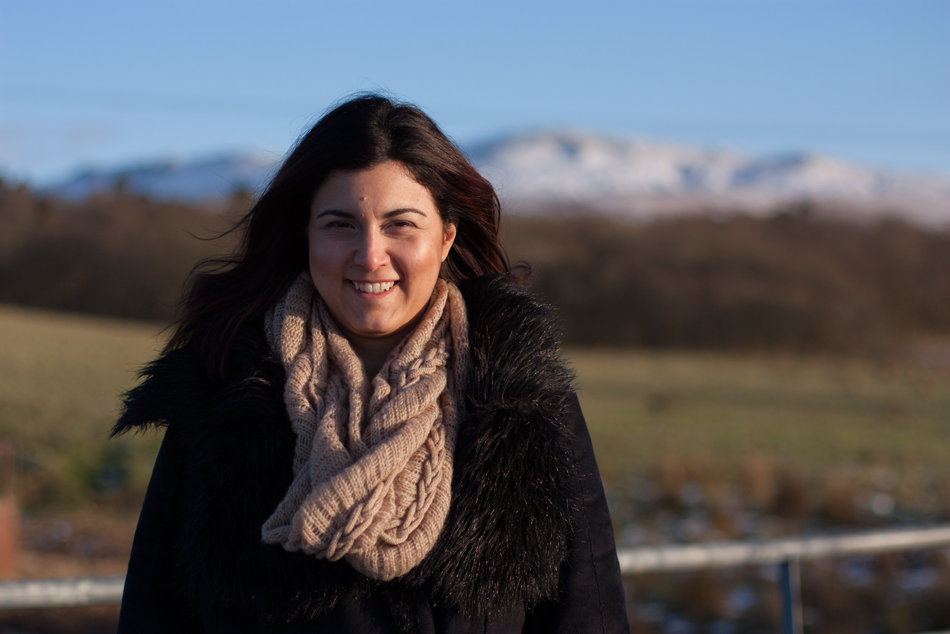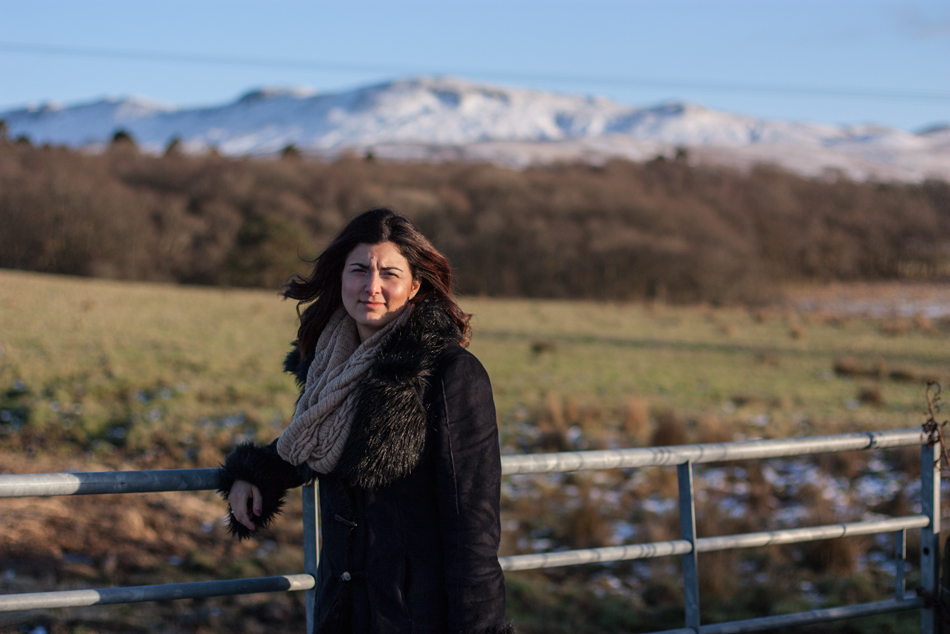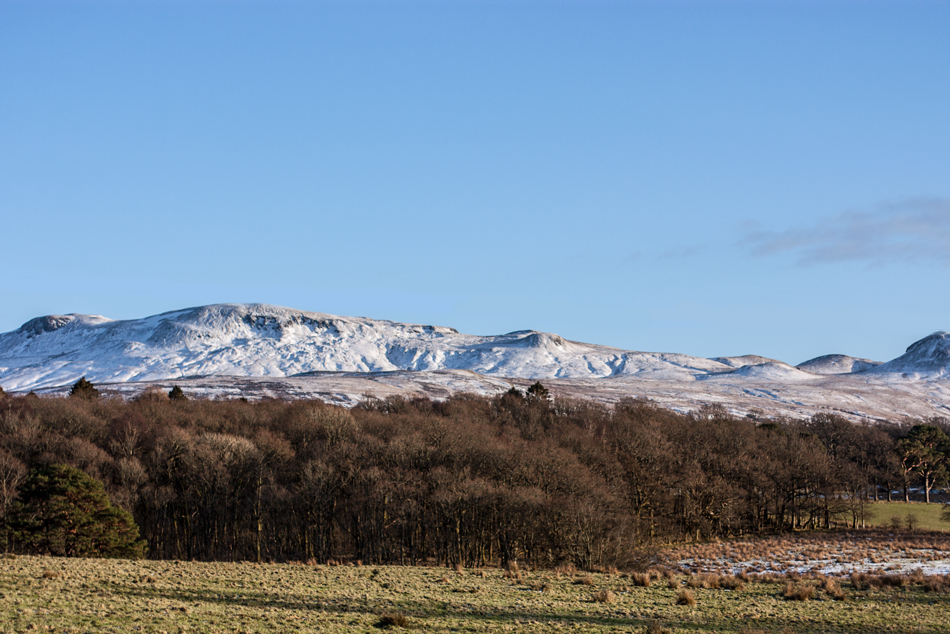 I do hope this was the last snow for this winter. Don't get me wrong…snow is not something I hate. I love the white little snowflakes coming down the sky and dressing everything in a festive white. I like looking at the snowed garden and I even went down a slope on a home-made sledge (we just used an oven tray!). It was crazy fun, I admit. But I don't like it when I have to go out and walk in the dirty mashy snow on the pavements that gets as slippery as an ice-ring. And I don't really like the cold. I am a Mediterranean girl – I just totally love the scorching heat and the summer days (and evenings).
My little Scarlett, on the other hand, loves the whole lot. She doesn't complain. She just has fun. The first photo is my favourite (it was taken by Colin) and it is while she splashes a snowball at us. Such a great caption I think. The mountain photos are from the way to Aberfoyle on a crispy Sunday afternoon.
Do you enjoy the snow? Or like me you prefer watching the lovely scenery inside in front of a fireplace and with a warm cup of tea at hand?