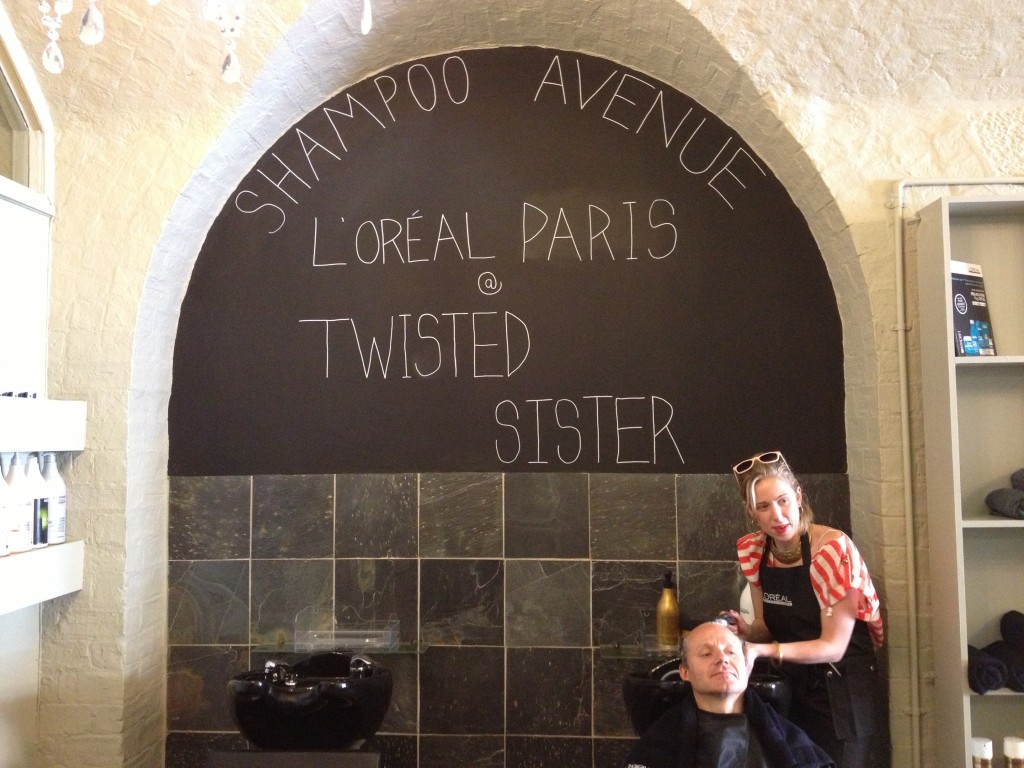 Such an exciting spring weekend! The sun was shining for the first time in months and the whole city of Glasgow was sparkling under its rays. It was so nice to be able to get dressed into lighter clothing, in terms of both colours and weight (!), and go out experiencing a feeling of happiness and content. It was also my first day wearing my birthday gift from my absolutely fabulous husband…a new bag printed with flowers and butterflies (the print was designed for princess Grace of Monaco and worn also by princess Diana). Only by Gucci :-) ).
First stop was at the Twisted Sister Hair Bar  for Colin's haircut by his absolute favourite hairdresser, Courtney. Courtney and her sister Gaynor are both hairdressers and have always worked together. Colin has been following Courtney in every salon she has been (yes there have been a few of them). Finally, their dream has come true and they have opened this beautiful salon that you can see in my photos below. They are so super happy about it and it looks so cool, don't you agree? There is also a beautician and a nail specialist and they sell my favourite nail polishes called Essie (woohoo!).
After Colin had his trim, we went to Merchant City (I love Merchant City in the sun) for coffee. We sat at the "Central Market" as I was completely taken with the interiors style and warm environment.
I took lots of photos while we were there and as you can see I really enjoyed the sunshine.
So, how was your weekend?